If you are planning your next vacation to Los Cabos Mexico, there are some things you should know beforehand. Consider these tips and you will have the best vacation of your life
Tips on Arriving into Cabo Airport
Once you arrive at Cabo San Lucas International Airport, you will need to go through Immigration and Customs after getting your baggage.
Then, you will exit into an area in the airport where you can keep walking until you reach outside. There, you can find licensed hotel representatives or transportation services if you booked ahead of time.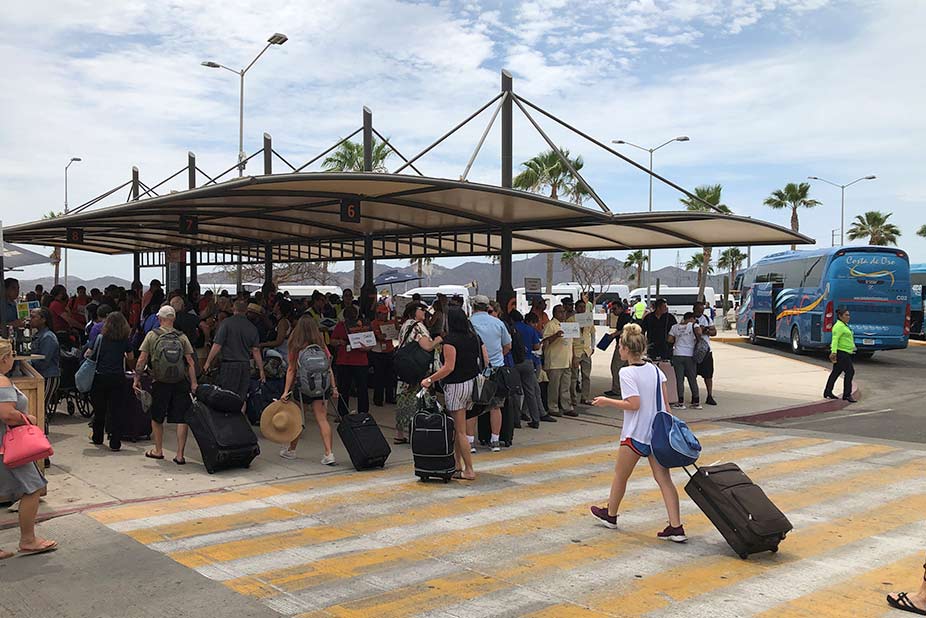 Best Airport Transport
Do you want to save money? Booking a shuttle bus to the center from the airport, a private car or taxis are also good options. Buses run regularly from the airport to the city and only cost around $20 pesos, while taxis can charge up to $80 pesos or more.
Save money and ride one of the licensed shuttle bus operators you can find online with a Google Search.
Timeshare Sales Information
At the airport you can find several timeshare offers or vacation clubs, if you are interested you can attend a timeshare presentation to see all the benefits that come with it.
Just make sure you work with reputable and respected vendors that have a positive reputation in the industry.
Americans living in Mexico
Cabo San Lucas has many features that make it a great place to buy a retirement home or vacation home. During your vacations, you will find many Americans who choose Los Cabos as their retirement destination for the natural beauty, the beautiful beaches of the Sea of Cortez and the excellent weather.
Credit Cards
To stay safe, you can use cash for purchases around town to avoid any problems. If you do need to use your card, make sure to ask to have the credit card terminal brought to your table and do not let it out of your sight.
Coupons to Use in Cabo
Sometimes, discounted coupons and 50% vouches are given to tourists to be redeemed at local businesses around town. These coupons could be for jewelry, restaurants, and more. So make sure you go shopping in Cabo!
Water Rentals
When you go to the beach in Cabo, you will find many rentals available, such as jet skis or parasailing. You can search for rental providers online or directly from your resort, they have water activities available.
Rental Car
If you plan to stay in Cabo for most of your vacation, it is usually a good idea to rent a car so you can move around the city visiting the most emblematic places in Los Cabos such as San José del Cabo or Todos Santos; It will be quicker to get to places than by local bus and you will have time to explore the city.
So before you start packing for your trip, consider these things to have an amazing travel experience and stay safe.